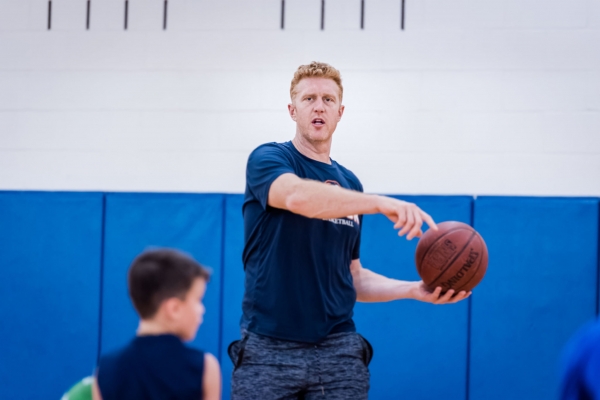 LINX Basketball campers gain the training and confidence they need to succeed on the court. Skills training takes place on our two NCAA regulation-sized courts and is designed to be fun and challenging. Each week includes mini-tournaments, coaches challenges, and more!
Details
An age-appropriate number of basketball periods per day give campers the opportunity to learn and practice:
Passing
Dribbling
Rebounding
Shooting
Sample Day
Offensive & Defensive Drills
Swim
This camp does not include swim lessons or free swim.
Here are the ways to add swim into your camper's LINX Camps experience:
Register for a week of Freedom Camp
Register for a week of All Star Sports Camp
Add on Extended Day with Swim Lesson
Equipment Requirements
Athletic shoes
Colored mouthguard (optional)
Rates
2022 Rates
You won't see a better rate than you see today! As summer gets closer, each future promotion will never be quite as awesome as the one before it.
Our half-day Fun Bunch Camp and Counselor in Training (CIT) program are $479/week.
Read a full description of our billing, cancellation, and changes policies.
Please note, due to our sibling bus discount and possible rounding differences, the figures in the calculator will differ from those in the chart.
Number of weeks per family
ACH
1 Week
2-3 Weeks
4-7 Weeks
8+ Weeks
Weekly
Savings
Number of weeks per family
Credit
1 Week
2-3 Weeks
4-7 Weeks
8+ Weeks
Weekly
Savings
Available Basketball Dates
Please select your child's age/grade as of Sep 2022
See what our customers think...
My son absolutely loved the instruction, particularly in Basketball Camp. He felt really special and learned a lot!" My son absolutely loved the instruction, particularly in Basketball Camp. He felt really special and learned a lot!" B.A., Newton
My boys loved Basketball Camp, and showed improvements we could see at the end of the week." My boys loved Basketball Camp, and showed improvements we could see at the end of the week." D.M., Newton Center